The Agile Dictionary is a volunteer effort, sponsored by Agile Learning Labs. All of the content comes from these amazing volunteers.
---
Chris Sims
Chris Sims is a certified scrum trainer, agile coach, and recovering C++ developer who helps organizations improve their productivity and happiness.
Chris is the founder of Agile Learning Labs and the co-author of two best-selling scrum books: The Elements of Scrum and Scrum: a Breathtakingly Brief and Agile Introduction. More of his writing can be found on the Agile Learning Labs blog.
Before starting Agile Learning Labs, Chris made a living in roles such as: scrum master, product owner, engineering manager, project manager, software engineer, musician, and auto mechanic.
---
Tamara (Tami) Blake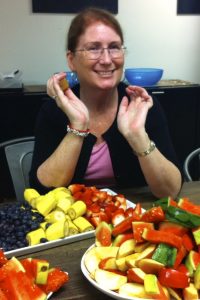 Tami Blake is a certified scrum master, certified scrum product owner, PMI-ACP and PMP.
Tami was part of the original team that began contributing to the Agile Dictionary in 2010 and continues to be part of the team that supports the dictionary by updating and adding agile terms.
Over the last twenty-plus years, Tami's career has been in software development and has focused on scrum and technical program management. She also teaches software engineering leadership at Golden Gate University in San Francisco, Ca.
---
Jon (JJ) DeBenning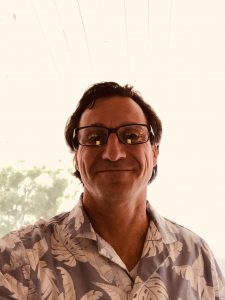 JJ DeBenning is an enterprise lean-agile coach, certified scrum practicioner, SPC5, LeSS, and PMP certified.
JJ has experience leading organizational transformation for well-known enterprises across multiple industries, he has built a solid reputation for setting the stage for repeatable results against performance metrics, efficient platform/product delivery, and positioning the business for scalability, advanced learning, and cultural change.
JJ enjoys working as a collective and helping others succeed. He becomes energized when the people he coaches or supports have breakthroughs or achieve a new accomplishment.
You may also read up more on JJ at JJ's Online Resume.
---
Earl Fong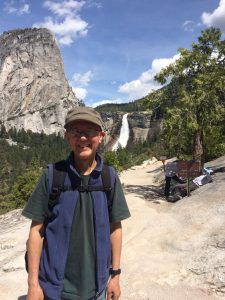 Earl was a software engineer wrangling code for more years than he cares to admit to. Then he realized it was time to move on and took the Red Pill for scrum & agility and has been running with it ever since. He has found the Bay Area agile community to be warm, welcoming, and generous.
When he is not taking classes on agility, attending meetups, or practicing his scrum master skills, he is happily hiking the hills of San Francisco. The mountains of Yosemite ain't bad either, as you can see by the photo with Nevada Fall in the background.